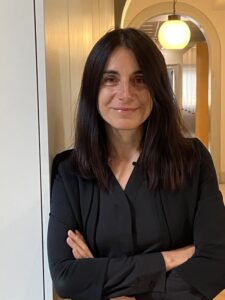 Empathy is one of the characteristics that clients recognized in me and that allow me to be at their side: this is why they rely on me and I help them by finding ad hoc solutions to problems relating to Intellectual Property. Constant interaction and dialogue with them allow me to anticipate their needs and requirements in order to be concretely by their side, adapting to their different needs, growing with them too: I celebrate their successes and I am grateful for having participated.
In my daily life, I collaborate with Italian and foreign clients in all the decision-making phases concerning Intellectual Property: the protection, the enforcement, the creating of a Worldwide trademark or design portfolio, including all brand protection activities also online, as well as the phases of negotiating agreements with third parties.
I am an accredited attorney at the Italian Patent and Trademark Office (UIBM) and at the European Union Intellectual Property Office (EUIPO), member of INTA and ECTA (Secretary of the Publications Committee).
Would you like to contact our team for a consultation?
Discover all the firm's services